Posted by Novoglan Phimosis Treatment at Home
29th May 2019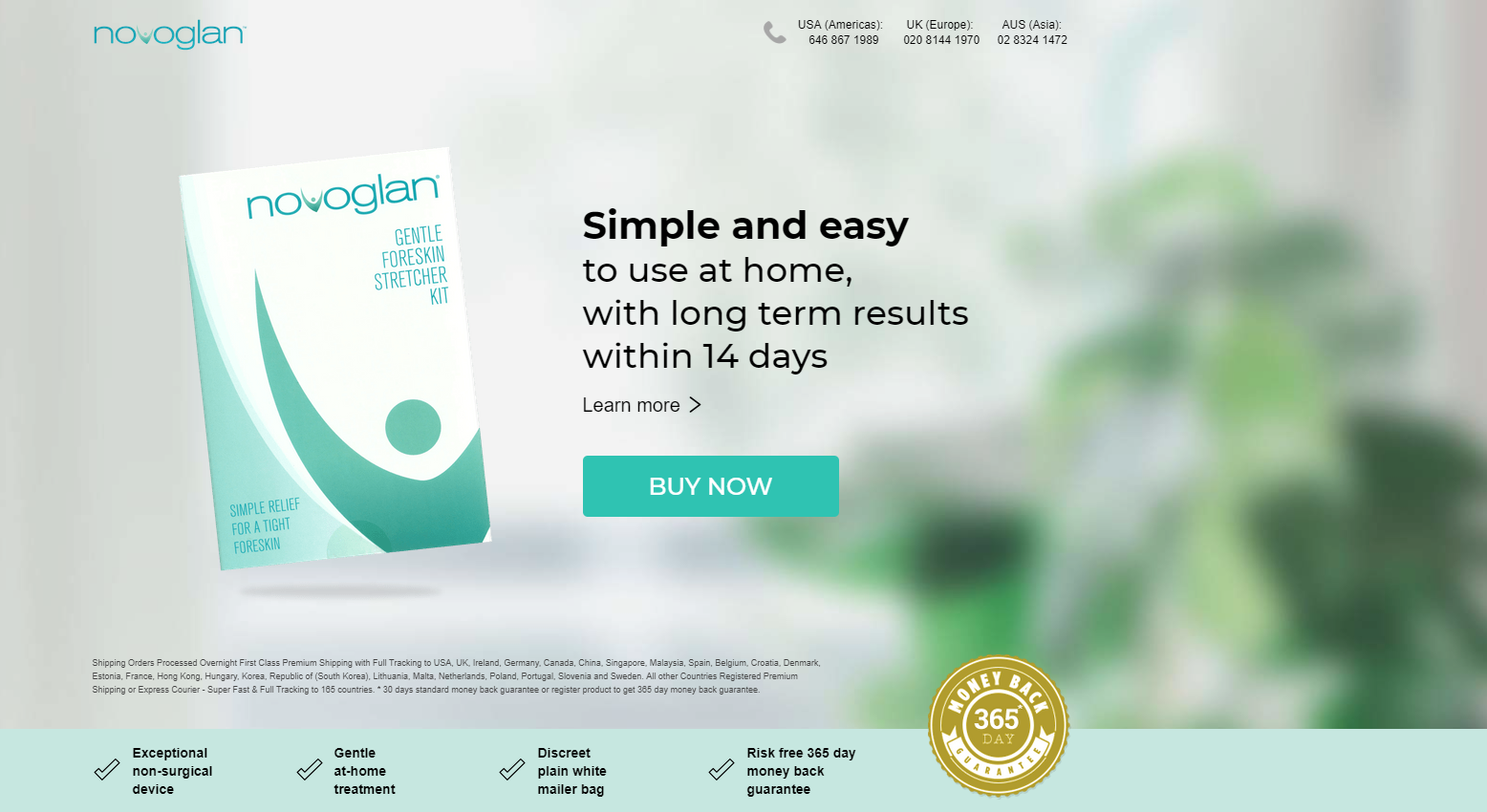 Every day we receive hundreds of inquiries from men living with phimosis in the USA, UK, Australia, Singapore and many other countries. The most common question about treating phimosis we receive, is this:
What is the best way to treat phimosis at home? Good question we reply. Then we ask the question again, so you want to know what is the best way to treat phimosis at home right? They say, yes, that is right!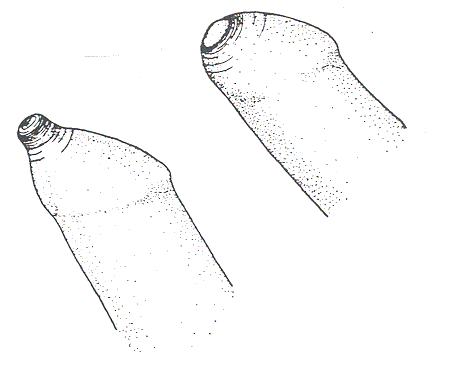 Most men are expecting a quick and easy answer that involves are well known product. After all, they did come to our Novoglan Gentle Foreskin Stretcher to Treat Phimosis website, right? Yes, they did. However, we always ask a second and third question about their phimosis. Those questions in order are:
Have you had your phimosis diagnosed by a doctor?
Have you had either an infection or inflammation diagnosed, and has it been treated?
The reason we ask these questions, is because phimosis should always be diagnosed by a doctor. The cause of the phimosis is important to understand. for example, if you have lichen sclerosis then you need to have that treated by a dermatologist first. This is usually treated with a steroid as it is an autoimmune disease and can cause problems anywhere on the body! If it occurs on the penis, then it can cause phimosis.
A foreskin with lichen sclerosis cannot be stretched properly. It is also a fact that a foreskin or glans with an infection, such as a bacteria, fungi, or virus - and concomitant phimosis, will not be receptive to effective foreskin stretching treatment until the infection is cured.
So, once we have answers to all those questions our customers either need to go back and see their doctor and get the underlying issue treated to ensure no infection or inflammation. Once the phimosis is said to be uncomplicated (without infection of inflammation) then stretching of the foreskin becomes a straight forward pathway for most men.
So what is What is the best way to treat phimosis at home?
well, after 13 years of the Novoglan gentle foreskin stretcher (foreskin tissue expander) being on the market, we know from the feedback of tens of thousands of men with phimosis, that the Novoglan Phimosis Treatment at home is the gold standard in treating a tight foreskin.
So how does Novoglan gentle foreskin stretcher work?
Scientists and Doctors have known for a very long time that skin will stretch to adapt to a regular gentle even pressure applied to it. We see it clearly when we add or loose weight around the stomach. The skin gentle stretches and tightens depending on the amount of fat we add to our belly. The technical process is also understood and you can get the specifics at our web-page on how does foreskin stretch https://store.novoglan.com/how-does-foreskin-stretch/ this page explains the science behind skin stretching.
In a nutshell, the foreskin grows more skin cells and increases the volume of skin cells and the circumference of the foreskin grows to accommodate the pressure applied to the underside of the foreskin (by the patented Novoglan balloon). the Novoglan Balloon is gently guided into the space between the foreskin and glans and then inflated. It is kept inflated and applying pressure for 15 to 30 minutes (once or twice a day).
The next question we get is, so how many weeks will it take for me to get treated and will my phimosis come back?
All men are different and their phimosis is caused by a unique set of circumstances for them. However, we know from having treated tens of thousands of men that some men get results in 2 weeks, some in 3 to 4 weeks and a few can take 6 to 12 weeks. This we know with certainty from years of user feedback, if you keep stretching uncomplicated phimosis at home, you will get a looser foreskin and in almost all cases it can retract normally.Of course, if you have any doubt you are ready to retract, always use caution as a foreskin can get stuck around the glans and requires a visit to the doctor (with urgency) to get that relieved.
So, phimosis treatment at home can take from 2 weeks to 6 weeks to 12 weeks in some rare cases. Typically, most men get good results in 2 to 6 weeks. With regards to a recurrence of phimosis. we have found that if the underlying cause of the phimosis is treated then the treatment is long term and may be permanent. If the inflammation, infection or injury occurs after treatment, there is a possibility of new treatment being needed later on. But followup treatment is very rare indeed.
The final questions are usually about which product is right for me, will you keep this discreet and how does shipping work.
Which Novoglan product do I need to treat my foreskin at home?:
The Novoglan Gentle Foreskin Stretcher kit is all that you need to treat your foreskin at home and you can get that product at this link - https://store.novoglan.com/products/novoglan-gentle-foreskin-stretcher-kit.html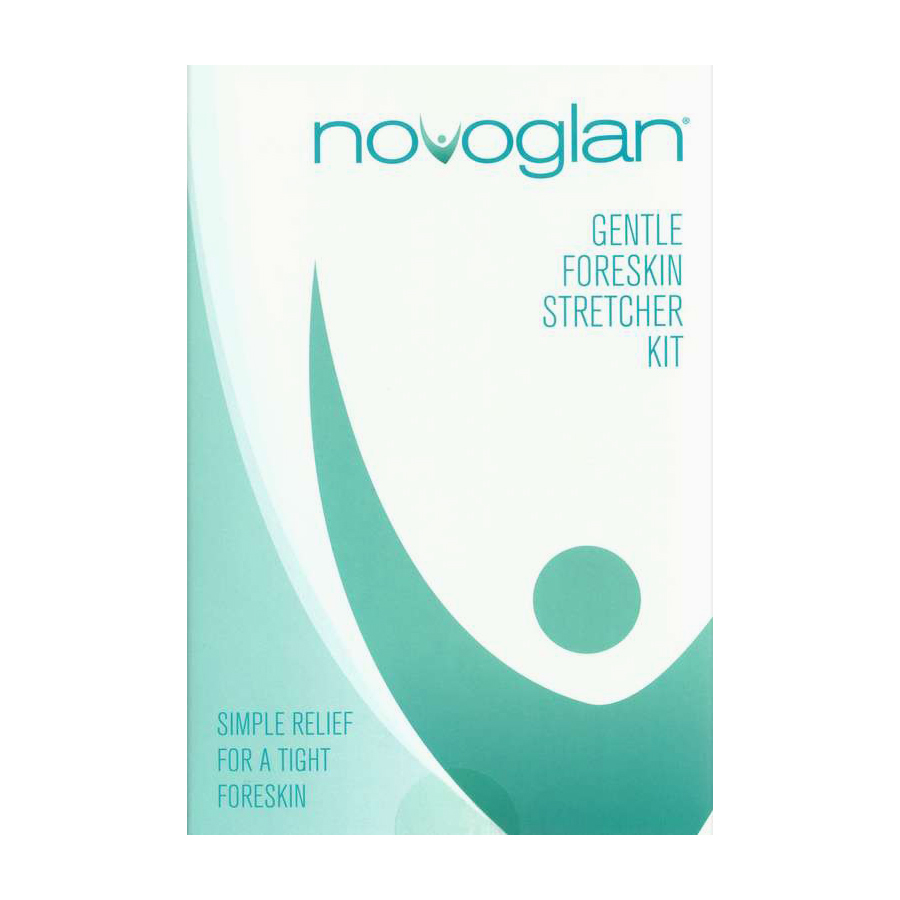 Is this going to be discreet and private? Absolutely. We understand your need to keep this private. Your parcel will arrive in a plain white mailer box with no logos or other identifying product marks. No one will know what is inside. We provide a 100% Privacy Guarantee.
With regards to shipping, we ship all over the world. Most countries allow for full tracking. Some provide end to end tracking others provide tracking at every point. It all depends on your local parcel service. We have standard tracking, premium tracking and express full courier service and tracking. All orders $US50 and over are shipped with premium pack and track shipping (where available) .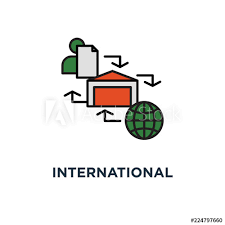 Finally, we have both a 100% no risk money back guarantee and ongoing world-wide customer support. So what are you waiting for - stop suffering from phimosis. Take action today and get back to feeling normal and good about yourself. A happy foreskin means a happy man!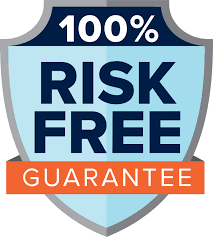 You can purchase Novoglan Kit here - https://store.novoglan.com/products/novoglan-gentle-foreskin-stretcher-kit.html