Posted by NOVOGLAN Phimosis Treatment Doctor Education Team
5th Nov 2022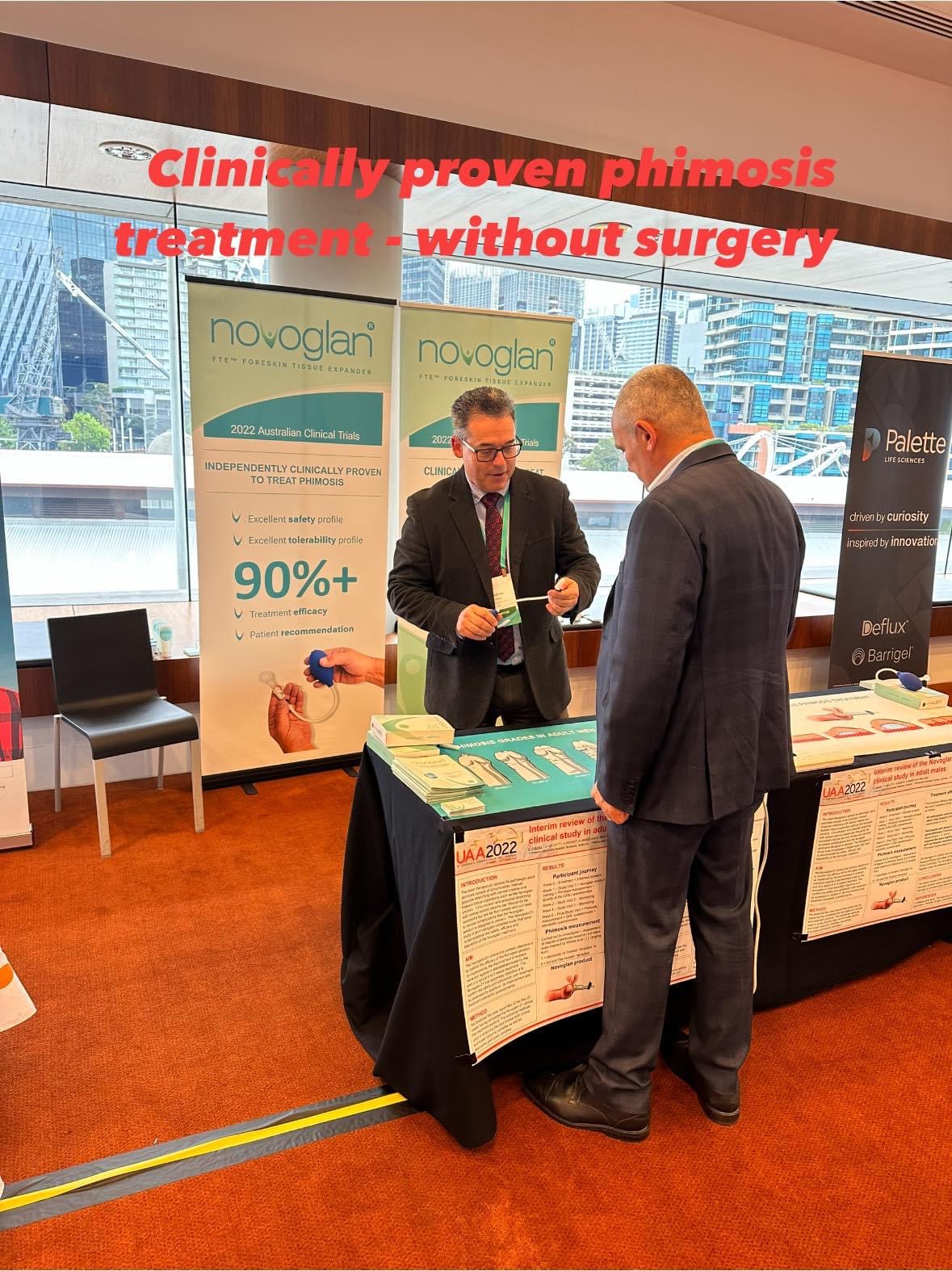 Urology GP Meeting Melbourne 2022

Great opportunity to meet with both Melbourne based GPs interested in Urological subjects as well as the Consultant urologist speakers.
GPS and Urologists are eager to share best practise treatment guidelines for Urological disease. We had over 100 doctors visit our Novoglan Non Surgical Phimosis treatment stand to learn more about how the Novglan loosens the tight foreskin that characterizes Phimosis.

Given the deepening understanding of the important role the foreskin (prepuce) plays in protecting the glans, sexual sensitivity, and reducing discomfort during sexual intercourse, most doctors would like to offer their phimosis patients a non surgical treatment option.

The Novoglan Phimosis Treatment is simple and easy to use. The Novo-inflator balloon is inserted under foreskin, once per day for 20 to 30 minutes only. This is carried out from 2 - 6 weeks, depending on the severity of the grade of phimosis.

Novoglan successfully treats over 95% of patients at 6 weeks of treatment. That means full painless retraction. In a fully independent clinical trial run by leading professors of Urology, Novoglan treatment was shown to be:

● Highly effective and treating phimosis.
● Reduces Anxiety and enhances quality of life.
● Saves patients money by removing the cost of surgery and multiple consultations.
● Improves sexual function and enjoyment.

The meeting was held on a saturday which allowed many busy GPs to attend increasing the number of GPs who are now aware of the Novoglan Non Surgical Phimosis treatment.

The Novoglan team look forward to meeting with other GPs as we travel around Australia over the coming few months.